Executive Summary : A good feasibility plan will identify the essential information needed by investors and bankers to make decisions about equity financing or loans .It will be succinct, yet through. It will be clearly written and include essential details with supporting documentation without the tedious attention to detailed research that might characterize a fully developed business plan in a major company. The feasibility plan is meant to be an initial effort to show that a business idea can be realized and to give reason why it will succeed. The plan will describe the entrepreneurial team and the crucial assumptions underpinning projections for success.
Venture Defined:
Here we will produce strawberry commercially
Product and service                
Here product is only one that is strawberry
Market characteristics:
Market size is in some specific area in our country like Banani, Golshan Uttara, Dhanmondy etc. and also all over the country.
 Entrepreneurial Team:
 Here there are three enterpenure , they are Suma, Kawser and Shohag. This is a partnership business so in this partner there is one position of managing partner & others are only partners.
 Financial Summary:   
Fixed cost                                        :  1,010,5524
Sales                                                  :  5, 040, 0000
Cost of raw materials                  :  1, 63, 50,000
Wages and salary                         ; 55, 20,000
Depreciation                                  ; 6.75.000
Utility cost                                       ; 2, 01,600
Cost of goods sold                                    : 2, 08, 49,600
Net Profit                                         : 1,49,87,236
2. Business Concept:
I am always tried to set up new business & that is totally exceptional from others. I find out strawberry business and we think it is totally innovative& new idea to the market in our perspective. Still now most of the people in our country is not familiar with strawberry but have lost of demand in some specific area and also can get more profit by exporting it. The demand of strawberry in Bangladesh is increasing day by day and from that realization we start it. And I'll commercially produce it.
3. Product and service                       
       Here product is only one that is strawberry
4. Market Research and analysis:
 Identify Potential customers:
Some specific city and area in our country and also export to others county
Evaluate Market :
Strawberries are growing in many areas of Bangladesh has became very popular. Strawberry were not grow in large quantities few years break but with gradual increase in demand for table varieties as well as from processing unit, number of farmers have now taken up this activity. Some progressive formers should undertaken strawberry processing as a measure of forward integration with assured supply of good quality. Strawberries, quality of products would be very good and the competitive edge would also go up.
The demand of strawberry in the domestic & international market is very high.
Present and projected demand
Country: Bangladesh
| | | | |
| --- | --- | --- | --- |
| Year | 2010 | 2011 | 2012 |
| Ton | 35 | 100 | 200 |
       Analyze competitor
This business is totally new idea in our country nevertheless there are very few competitor here.
       Describe Assumption:
Pricing strategy: This product is totally new in the market. But it is very much important for the quality of product. And the price will vary on the quality of the product & customer demand.
Distribution channel: Distribution channels are various-
Super shops (upper class and upper middle class)Agora(4 outlets),Shopno(among 41 outlets ,we will target only 5-6), Lavender(1 outlet), Nandan(4 outlets)Fruit Market of Bannai and Gulshan
5. The Market Plan:
The market plan describes an enterprenure's intended strategy. It build on market research and distinct characteristics of the business to explain how the venture will succeed.
 Product or Service:  Strawberry
 Pricing system
The price will vary on the quality of the product & customer demand.
 Promotional Mix:
We advertise about our product by using print and electronic media for promotion our product,
 Distribution Channels: Distribution channels are various
Market Leadership:
market leadership is to develop by sales training , commission structure, recruitment and sales management.
7. Entrepreneurial Team:
The business of "Strawberry firm is a partnership business. This business is totally new & innovative for us. So in the management we all partners are taking our shares by following the chart; in the partnership business there is one position of managing partner & others are only partners.
| | | |
| --- | --- | --- |
| Name of the partners | Percent (%) of share holdings | Status |
| Mst Suma Akter | 40% | Managing partner |
| Mr. Golam Mostafa | 30% | Partner |
| Mr. Kawser Ahmed | 20% | Partner |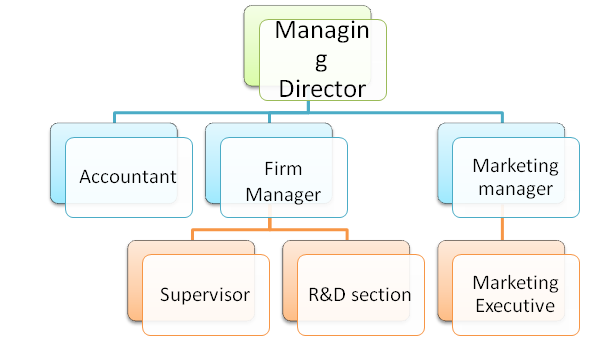 9. Financial Documentation
Fixed Cost of the Business:
| | | | |
| --- | --- | --- | --- |
| Items | Local Cost | Foreign Cost | Total |
| Land(50 bigha@1lac, 70% advance payment) | 35,00,000 | — | 35,00,000 |
| Building | 18,00,000 | — | 18,00,000 |
| Imported Machinery | — | 17,50,000 | 17,50,000 |
| Imported Duty | 1,57,500 | — | 1,57,500 |
| Installation Fee | 30,000 | — | 30,000 |
| IDCP | 62,969 | — | 62,969 |
| Local Machinery | 12,00,000 | — | 12,00,000 |
| Vehicles | 11,50,000 | — | 11,50,000 |
| Computer | 80,000 | — | 80,000 |
| Office Equipment & Furniture | 2,20,000 | — | 2,20,000 |
| Deposit to PDB | 30,000 | — | 30,000 |
| Pre-operating Expense | 25,000 | — | 25,000 |
| Consultancy Fee (1% of the Project Cost) | 1,00,055 | — | 1,00,055 |
| Initial Investment of the Business: | | | 1,010,5524 |
Sales Revenue
| | | | |
| --- | --- | --- | --- |
| Item | Quantity | Selling Price | Total Amount |
| Strawberry | 100( ton) | 504000 | 5,040,0000 |
Cost of Raw material:
| | | | |
| --- | --- | --- | --- |
| Item | Quantity | Unit cost | Total cost |
| Plant | 2,50,000 | 38 | 95,00,000 |
| Fertilizer | —- | 60,00,00 | 60,00'000 |
| Chemical | —- | 8,00,000 | 8,00,000 |
| Others Equipment | —- | 50,000 | 50,000 |
| Total | | | 1,63,50000 |
Wages & salaries:
| | | | |
| --- | --- | --- | --- |
| Particular | Quantity | Salary/Monthly | Salary/Yearly |
| Firm Manager | 1 | 20,000 | 20,000 |
| Supervisor | 3 | 10,000 | 3,60,000 |
| Machine Operator | 2 | 90,000 | 2,16,000 |
| Labor | 35 | 6,000 | 25,20,000 |
| Driver | 2 | 7,000 | 1,68,000 |
| Peon | 2 | 4,000 | 96,000 |
| Security Guard | 2 | 7,000 | 1,68,000 |
| Total | | | 35,48,000 |
Administrative Expense:
| | | | |
| --- | --- | --- | --- |
| Particular | Quantity | Salary/Monthly | Salary/Yearly |
| Managing Director | 1 | 35,000 | 4,20,000 |
| Marketing Executive | 2 | 14,000 | 3,36,000 |
| Sales Executive | 5 | 12,000 | 7,20,000 |
| Accountant | 1 | 15,000 | 1,80,000 |
| Research & Development | 1 | 13,000 | 1,56,000 |
| Computer Operator | 1 | 12,000 | 1,44,000 |
| Total | | | 19,56,000 |
Depreciation Schedule:
| | | | |
| --- | --- | --- | --- |
| Item | Value | Percent (%) Rate | Total Amount |
| Land | 35,00,000 | 0% | 0 |
| Building | 18,00,000 | 5% | 90,000 |
| Machineries (Foreign + Local) | 29,50,000 | 10% | 2,95,000 |
| Vehicle | 11,50,000 | 20% | 2,30,000 |
| Furniture & office Equipment | 3,00,000 | 20% | 60,000 |
| Total | | | 6,75,000 |
Utility Cost:
| | | |
| --- | --- | --- |
| Item | Cost/Monthly | Cost/Yearly |
| Electricity Bill | 5,000 | 60,000 |
| Telephone Bill | 4,000 | 48,000 |
| Internet Bill | 1,800 | 21,600 |
| Fuel Cost | 6,000 | 72,000 |
| Total | | 201600 |
Cost of Goods Sold:
| | |
| --- | --- |
| Item | Total Amount |
| Raw material | 1,63,50,000 |
| Wages & salaries | 35,48,000 |
| Depreciation | 6,75,000 |
| Utility Cost | 201600 |
| Advertisement Cost (Assumption Expense) | 75000 |
| Total | 2,08,49,600 |
Financial Expense & Installation:
| | | | |
| --- | --- | --- | --- |
| Item | Value | Percent (%)/Year | Total Amount |
| Interest | 3820352 | 13% | 4,96,646 |
| Installment (Repay time) | 3820352 | 5 | 7640704 |
| Total | | | 12607164 |
Earning Forecast:
| | |
| --- | --- |
| Item | Amount |
| Sales Revenue | 5,040,0000 |
| (-) Cost of goods sold | 2,08,49,600 |
| Gross profit | 29550400 |
| (-) Administrative expense | 19,56,000 |
| Profit | 27594400 |
| (-) Financial expense & installation | 12607164 |
| Net profit before tax | 14987236 |