Amazon: The Largest Online Shopping Websites in the World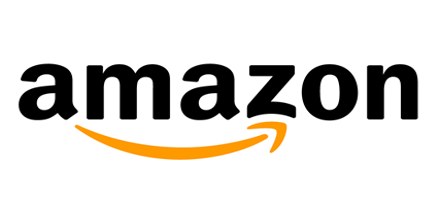 Amazon was founded in 1995 by Jeff Bezos and is based out of Seattle, Washington. Amazon is one of the largest online shopping websites in the world. This site is widely known for its wide selection of books, although the site has expanded to sell electronics, music, furniture, and apparel. Similar to eBay, users can also purchase and sell items using Amazon's online marketplace system.
The company was originally a book seller but has expanded to sell a wide variety of consumer goods and digital media as well as its own electronic devices, such as the Kindle e-book reader, Kindle Fire tablet and Fire TV, a streaming media adapter.
Amazon has separate retail websites for the United States, the United Kingdom and Ireland, France, Canada, Germany, Italy, Spain, Netherlands, Australia, Brazil, Japan, China, India, and Mexico. Amazon also offers international shipping to certain other countries for some of its products. In 2016, Dutch and Polish language versions of the German Amazon website were launched.
In 2015, Amazon surpassed Walmart as the most valuable retailer in the United States by market capitalization, and is, as of 2016 Q3, the fourth most valuable public company.
History about Amazon.com
Jeff Bezos incorporated the company as "Cadabra" on July 5, 1994. Bezos changed the name to Amazon a year later after a lawyer misheard its original name as "cadaver". In September 1994, Bezos purchased the URL Relentless.com and briefly considered naming his online store Relentless, but friends told him the name sounded a bit sinister. The domain is still owned by Bezos and still redirects to the retailer. The company went online as Amazon.com in 1995.
Bezos is said to have browsed a dictionary for a word beginning with "A" for the value of alphabetic placement.  He selected the name Amazon because it was "exotic and different" and as a reference to his plan for the company's size to reflect that of the Amazon River, one of the largest rivers in the world.
Amazon is headquartered in Seattle, Washington. The company has individual websites, software development centers, customer service centers and fulfillment centers in many locations around the world.
Amazon announced on October 11, 2016, plans to build convenience stores and develop curbside pickup locations for food. In December 2016, the Amazon Go store was opened to Amazon employees in Seattle. The store uses a variety of sensors and automatically charges a shopper's Amazon account as they walk out of the store, therefore there are no checkout lines. The store is planned to open for the general public in early 2017.
In 2011, Amazon had 30,000 full-time employees in the USA and by the end of 2016, it had 180,000 employees. It employed 306,800 people in full- and part-time jobs worldwide.
Amazon's Website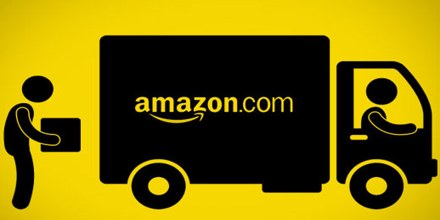 The domain amazon.com attracted at least 615 million visitors annually by 2008. Amazon attracts over 130 million customers to its US website per month by the start of 2016. The company has also invested heavily on a massive amount of server capacity for its website, especially to handle the excessive traffic during the December Christmas holiday season.
It allows users to submit reviews to the web page of each product. Reviewers must rate the product on a rating scale from one to five stars. Amazon provides a badging option for reviewers which indicate the real name of the reviewer (based on confirmation of a credit card account) or which indicate that the reviewer is one of the top reviewers by popularity. Customers may comment or vote on the reviews, indicating whether they found a review helpful to them. If a review is given enough "helpful" hits, it appears on the front page of the product. In 2010, Amazon was reported as being the largest single source of Internet consumer reviews.
To avoid copyright violations, Amazon does not return the computer-readable text of the book. Instead, it returns a picture of the matching page, instructs the web browser to disable printing, and puts limits on the number of pages in a book a single user can access. Additionally, customers can purchase online access to some of the same books via the "Amazon Upgrade" program.
Associates can access the Amazon catalog directly on their websites by using the Amazon Web Services (AWS) XML service. A new affiliate product, aStore, allows Associates to embed a subset of Amazon products within another website, or linked to another website. In June 2010, Amazon Seller Product Suggestions was launched (rumored to be internally called "Project Genesis") to provide more transparency to sellers by recommending specific products to third-party sellers to sell on Amazon. Products suggested are based on customers' browsing history.
Amazon Prime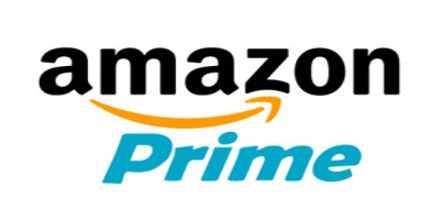 Amazon Prime is a paid service ($99 per year, plus a free 30-day trial or $10.99 per month) that gives Amazon shoppers a few distinct advantages. Members of Amazon Prime are eligible for free one- or two-day shipping on most items, among several other perks.
In 2005, Amazon's Prime subscription offered free two-day shipping and lower one-day rates. Prime membership increasingly offers other benefits, including unlimited video and music streaming, photo storage and e-book lending.
Multi-Level Sales Strategy
Amazon employs a multi-level e-commerce strategy. Amazon started off by focusing on Business-to-Consumer relationships between itself and its customers, and Business-to-Business relationships between itself and its suppliers but it then moved to incorporate Customer-to-Business transactions as it realized the value of customer reviews as part of the product descriptions. It now also facilitates customer to customer with the provision of the Amazon marketplace which act as an intermediary to facilitate consumer to consumer transactions. The company lets almost anyone sell almost anything using its platform. In addition to an affiliate program that lets anybody post Amazon links and earn a commission on click-through sales, there is now a program which lets those affiliates build entire websites based on Amazon's platform.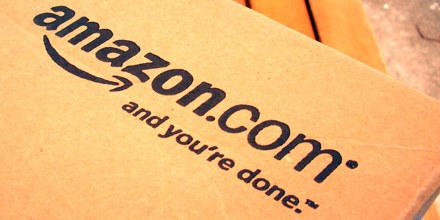 On 2 February 2016, General Growth Properties' CEO, Sandeep Mathrani, during a year-end conference call with investors, analysts and reporters mentioned that Amazon plans to roll out 300 to 400 bookstores around the country. This was an unconfirmed comment, however, due to the source, a media frenzy ensued. In November 2015, Amazon opened its first physical bookstore location. It is aptly named, Amazon Books and is located in University Village in Seattle. The store is 5,500 square feet and prices for all products match those on its website.