Alibaba Group
Alibaba is the most popular destination for online shopping, in the world's fastest growing e commerce market. It is a Chinese e-commerce company that provides consumer-to consumer, business-to-consumer and business-to-business sales services via web portals. Its three main sites — Taobao, Tmall and Alibaba.com — have hundreds of millions of users, and host millions of merchants and businesses. Alibaba handles more business than any other e commerce company.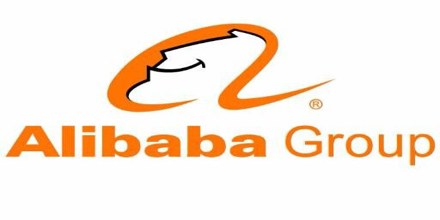 Alibaba became one of the most valuable tech companies in the world after raising $25 billion from its U.S. IPO. It is also one of the most valuable Chinese public companies, ranking among some of the country's state-owned enterprises.
It is the world's largest retailer as of April 2016 surpassing Walmart, with operations in over 190 countries, as well as one of the largest Internet companies.
In November 2016, the e-commerce giant Alibaba set Singles Day records and generated 120.7 billion CNY (17.79 billion USD) in gross merchandise. Alibaba entered India's e-commerce space with 25% stake in Paytm owner One97.
Company Overview
Its aim to build the future infrastructure of commerce. Alibaba envision that their customers will meet, work and live at Alibaba, and that it will be a company that lasts at least 102 years. Alibaba Group was founded in 1999 by 18 people LED by Jack Ma, a former English teacher from Hangzhou, China.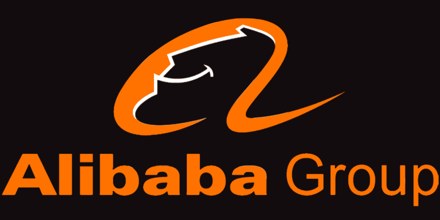 Alibaba Group provide the fundamental technology infrastructure and marketing reach to help merchants, brands and other businesses that provide products, services and digital content to leverage the power of the Internet to engage with their users and customers. Its businesses are comprised of core commerce, cloud computing, digital media and entertainment, innovation initiatives and others. Through investee affiliates, it also participate in the logistics and local services sectors.
Alibaba purchased a 25% stake in Hong Kong-based Intime Retail in early 2014. On 5 September 2014, the group—in a regulatory filing with the US Securities and Exchange Commission—set a US$60- to $66- per-share price range for its scheduled initial public offering (IPO), the final price of which would be determined after an international roadshow to gauge the investor interest in Alibaba shares to shareholders. On 18 September 2014, Alibaba's IPO priced at US$68, raising US$21.8 billion for the company and investors. Alibaba was the biggest US IPO in history. On 19 September 2014, Alibaba's shares (BABA) began trading on the NYSE at an opening price of $92.70 at 11:55 am EST. On 22 September 2014, Alibaba's underwriters announced their confirmation that they had exercised a greenshoe option to sell 15% more shares than originally planned, boosting the total amount of the IPO to $25 billion.
In early 2017, Alibaba and Intime's founder Shen Guojun agreed to pay as much as 19.8 billion Hong Kong dollars (US$2.6 billion) to take the store chain private. Alibaba's stake—28% from 2014's US$692 million investment—would rise to about 74% after the deal.
Alibaba's current corporate structure will let Mr. Ma and other top brass nominate more than half of Alibaba's board members. Alibaba chose to list in the U.S. because the Hong Kong exchange refused to accept the structure.
Taobao
Taobao is Alibaba's biggest shopping site. It's home to seven million merchants selling everything from tiger-striped leather jackets to origami decorations. It's free for users, but sellers can pay for ads to stand out from the crowd.
Alibaba.com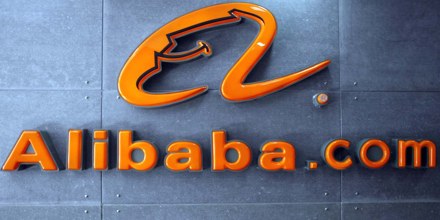 Alibaba.com, the primary company of Alibaba, is the world's largest online business-to-business trading platform for small businesses. The company's English language portal Alibaba.com handles sales between importers and exporters from more than 240 countries and regions. The Chinese portal 1688.com was developed for domestic business-to-business trade in China. In addition, Alibaba.com offers a transaction-based retail website, AliExpress.com, which allows smaller buyers to buy small quantities of goods at wholesale prices.
Tmall.com
Tmall.com was introduced in April 2008 as an online retail platform to complement the Taobao consumer-to-consumer portal and became a separate business in June 2011. As of October 2013 it was the eighth most visited web site in China, offering global brands to an increasingly affluent Chinese consumer base.
AliExpress
Launched in April 2010, AliExpress (www.aliexpress.com) is a global retail marketplace targeted at consumers worldwide, many of them located in Russia, the United States, Spain, Brazil, France and the United Kingdom. The platform enables consumers from around the world to buy directly from manufacturers and distributors in China and have access to a wide variety of products at competitive prices.
Alibaba Cloud (Aliyun)
Established in September 2009, Alibaba Cloud (www.aliyun.com), Alibaba Group's cloud computing arm, develops highly scalable platforms for cloud computing and data management. It provides a comprehensive suite of cloud computing services to support growing enterprises worldwide, including sellers and other third-party customers and businesses participating in Alibaba Group's online and mobile commerce ecosystem.
Controversies and Fakes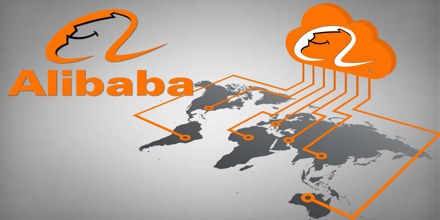 Alibaba.com offers a paid Gold Supplier membership to try to ensure that each seller is genuine; sellers' Gold Supplier status and the number of years it has been held are displayed. The supplier verification types and checks are listed on Alibaba.com's Web site, with more stringent checks for sellers outside China. In February 2011, controversy ensued when Alibaba's corporate office admitted that it had granted the mark of integrity of its "China Gold Supplier" program to more than 2,000 dealers that had subsequently defrauded buyers; the firm's share price dropped "abruptly" after the announcement. A statement from the firm reported that Yan Limin, the general manager of Alibaba.com at the time, had been dismissed in March for "misconduct"; Phil Muncaster of UK's The Register additionally reported that "a further 28 employees had been involved in dodgy dealings".
In May 2012, a US law enforcement agent posing as an American broker representing persons in Iran posted an advertisement on Alibaba.com seeking to purchase uranium. In August 2013, Patrick Campbell of Sierra Leone was arrested at New York's John F. Kennedy International Airport. Samples of raw uranium ore were allegedly found concealed in the soles of his shoes. Campbell was accused of seeking to arrange the export of 1,000 tonnes of yellowcake from Sierra Leone to the Iranian port of Bandar Abbas, packed in drums and disguised as the mineral chromite. It was later determined that the samples contained an insignificant amount of uranium, and Campbell was acquitted at trial.
Many brands say Alibaba's sites — particularly Taobao — are rife with counterfeits. That could be awkward for the company, as it readies its global IPO. Alibaba says it spends millions of dollars a year battling fakes, and some merchants say Taobao has gotten faster at taking down suspect listings.