Bangladesh national museum:
Bangladesh national museum at the centre of pride and heritage of Bangladesh. Bangladesh has been a place of historical importance for many years. All we know about the matter that a museum conserves and exhibit the tradition, customs and heritage of a country. When entering a museum, you can learn important concepts that derived from history, tradition, customs, persons, art, cultures and so on. There are a lot of historical and art museum and galleries in Dhaka. I'd like to tell about the Bangladesh National Museum, the largest and well known museums in the country as well as in the south Asia. It was founded in 1913 by the British Governor of Bengal. Now it is a four storey building with 46 galleries; have an extensive collection of artifacts. Bangladesh National Museum is the home of a countless number of rare and priceless artifacts. Bangladesh can be feeling proud to have such a preserver of artifacts.Bangladesh National Museum was merely a center point where the selected artifacts from around the country had been gathered by the authorities. But that time is now over. The Museum authority has done many significant roles including preservation. Over 57000 local and foreign visitors visit this spectacular museum every year!
History: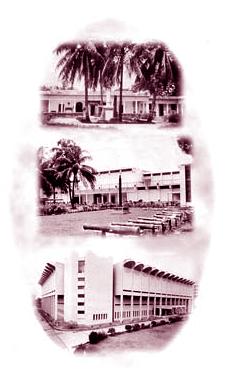 Present Bangladesh National Museum is the descendant to the Dhaka Museum. In 1913 the Governor of Bengal Lord Carmichael, launched the Dhaka Museum on 7th August 1913. Two proficient personalities named Mr. M. Bonhamcarter and Nicholas D. Beatson Bell played a very important part in establishing this museum. Dr. Nalini Kanta Bhattasali, a young historian who got superb potentiality, was selected the first curator of the museum in 1914 and he served up the museum in that competence till his passing away in 1947.
Although the museum was inaugurated on 7 August 1913, it was opened to the public on 25 August 1914, with 379 objects on display. A total of 4,453 people visited the museum in 1914-15; among them 143 were female. A celebrated academic, devoted coordinator and an expert of steady missionary passion Dr. Bhattasali made this Museum as a famous collection of art and history in south Asian region. Since beginning, its collection has grown a great deal covering an extensive collection of objects. On 20th September, 1983 Bangladesh National Museum decree came into procedure and the Dhaka Museum Board of Trustees ordinance 22nd April, 1970 was cancelled. Bangladesh National Museum was shifted to its present premises at Shahbag near Dhaka University in 1983.
Remarkable portrayals of the Museum:
It is a four storey building, very outstanding looking in the inside and outside. There are a large numbers of galleries in Bangladesh National Museum. There are 46 galleries which contains wide ranging collections of antiques and artifacts. Bangladesh National Museum has a vast collection of pieces which counted almost 83000. A great number of wonderful artifacts are found there. Every one can find some kind of piece to enjoy; for example: the Buddhist and Brahminical stone sculptures, architectural pieces, Arabic and Persian inscriptions, the pieces of calligraphy are the most major objects which can magnetize you without any doubt. You also can learn the history and chronology of medieval eastern India when you observe the coin cabinet.
According to the features of items which are displayed, the museum is divided into four special departments by the authority. These notable departments are: Department of History and Classical Art, Department of Ethnography and Decorative Art, Department of Contemporary Art and World Civilization, and Department of Natural History.
The Department of History and Classical Art: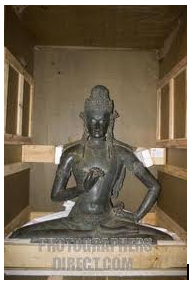 The most notable objects conserves by The Department of History and Classical Art is the table on which the instrument of surrender was signed by the Pak army on 16 December 1971. The other significant objects are: the first flag of independence raised on foreign missions, documents of Liberation war of Bangladesh, Pakistani brutal killer's torture machines, the significant declaration of Sheikh Mujibur Rahman conveyed on 7th march 1971 in Dhaka, the wounded blood mark in the shirt of shaheed Shafiur Rahman who was cruelly killed by the police under Pakistani government on the Language movement of 1952, Private souvenirs of martyr Asad , historic mementos of Kazi Nazrul Islam, Michael Madhushudhan Dutt, Rabindranath Tagor, various kinds of coins, sandstones, very old caption and manuscripts; terracotta plates; wooden carving; medals, royal decrees and historic artworks; iron axes; archaeological artifacts and objects about religion.
Department of Ethnography and Decorative Art:
This department is in charge of objects include Muslin Sari, various kind of decorative umbrella; dress that be dressed in by the former king-queen and citizen; Choga, a short of loose fitting dress; Achkan-party dress, textiles; boats of Bangladesh; arms made by iron; cannons; war drum; swords; ivory dolls; wood carvings; musical instruments; tribal ornaments; tribal dress; fishing tools; items of household decoration; sample of decorative cakes; and musical instruments.
Department of Contemporary Art and World Civilization:
In the Department of Contemporary Art and World Civilization, you can observe many things including paintings and carvings of Great Shilpacharya Zainul Abedin, Kamrul Hasan and artist S. M. Sultan. You will see the artworks and skills of some famous artists from home and abroad. One can easily get in touch with the experience of 2nd world war to see the potteries burnt during the war in Hiroshima and Nagasaki of Japan and a lot of local and foreign objects collected from Bangabhaban.
Department of Natural History:
The Department of Natural History contains mapping of rocks, minerals and population of Bangladesh; geological maps of Bangladesh; rural Bangladesh; statue of Royal Bengal Tiger of the Sundarbans, Citra Horin, Honey Bee; many kinds of animals and creature; Skeleton of whale etc.
There are two other departments are found there. They are Department of Conservation Laboratory and Department of Public Education. The Conservation Laboratory tries to restore the objects which are worn out and lose its appearance using scientific methods. The Department of Public Education performs museum related education programs for public and students. This department has seven sections: education, display, library, publications, audio-visual, auditorium and photography. The Department of Public Education organizes seminars, symposia, exhibitions, competitions and educational and cultural functions.